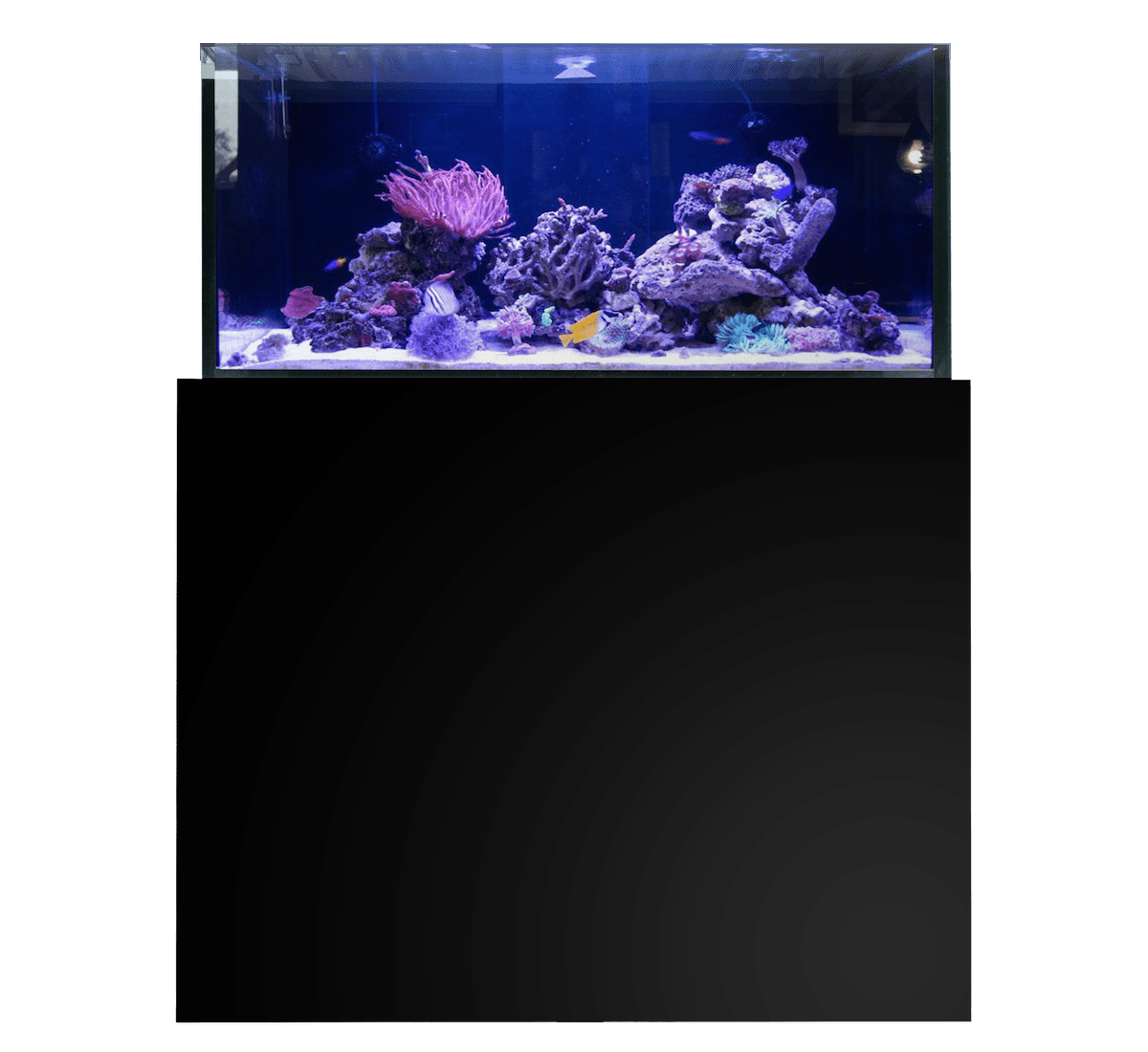 Aquaja Diamond Line 275
€899,00
Aquarium
Abmessungen: 70 x 55 x 55 cm
Glas: 10 mm
Volumen: ca. 210 Liter
Filtersumpf
Abmessungen: 60 x 40 x 40 cm
Glas: 6 mm
Filtertaschen: Einzel (1x)
Volumen: ca. 60 Liter
Osmosetank: ca. 15 liter (in den Maßen enthalten)
Möbel
Abmessungen: 76 x 55 x 85 cm
Die Tür ist mit Soft-Close Elementen ausgestattet
Aquaja Diamond Line 275
The smallest model in the Aquaja Diamond Line series has a volume of around 210 liter. The aquarium, with dimensions 70x55x55 cm, has ultra-clear glass (front & sides).
Each aquarium is equipped with a black glass overflow box with removable combs and a covering plate. The aquarium has 1 turnable water outlet. Inside the overflow box you can find a double drainage system; the PVC50 main drainage (with the integrated PVC20 return pipe) and a PVC25 emergency drainage.
The main drainage has a precision gate valve which contrails the flow through the drainage. This can be adjusted very accurately.
Inside the furniture you will find our design sump. The sump has a special white finish (sides and back with lacobel white glass, front with white vinyl). Inside the sump you will find a removable filter bag holder with 1 filter bag.
The design aquarium comes with a fully pre-assembled furniture with 1 soft-closing door.
Optionale Abdeckung
Bei jeder Aquaja Diamond Line haben Sie die Möglichkeit, eine separate Abdeckung zu bestellen, damit Sie auch mit einem geschlossenen Aquarium arbeiten können.
Die Abdeckung besteht aus einem Glasrahmen und sind mit hochwertigen Perfect Gloss Hochglanz MDF Platten hergestellt. Die Abdeckung hat 2 Bohrungen an die Rückseite und ist mit abnehmbaren Abdeckplatten (inklusive Lüftungsgitter) ausgestattet.
Abmessungen: 74 x 55 x 15 cm
Beachten Sie: Dieses Produkt ist optional. Wenn Sie dies wünschen, wählen Sie es bitte bei der Bestellung eines Aquariums aus oder Besuchen Sie die Abdeckung Produkt Seite.